Interview with Brian Bollinger of Simply Safe Dividends
Simply Safe Dividends is one on the best, if not the best, investment site I know. What I like about them is the rational and objective approach Brian Bollinger, the CEO, takes when he talks about stocks. It's not about maximizing the short-term results, but rather play the long-term gain, and let the market do its thing.
I don't get any compensation from this article or any financial gain. Brian and I are friends, and I think his site is amazing. I want my readers to know about Simply Safe Dividends because I believe it gives value. Simple as that.
---
Simply Safe Dividends in a nutshell:
Simply Safe Dividends helps conservative dividend investors increase current income, make better investment decisions, and avoid risk. Brian Bollinger, is a Certified Public Accountant, runs Simply Safe Dividends and previously worked as an equity research analyst at a multibillion-dollar investment firm.
Simply Safe Dividends operate with three different portfolios:
Conservative Retirees

Top 20 Stocks

Long Term Growth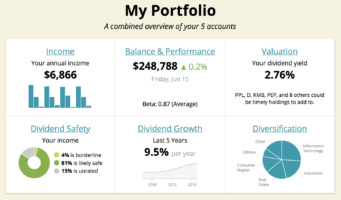 ---
Interview with Brian Bollinger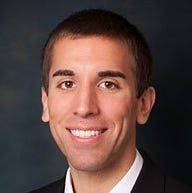 Can you tell us a little about yourself?
I started Simply Safe Dividends after working as a partner and equity research analyst at a large investment firm near Chicago. I studied finance and accounting at Indiana University and am also a Certified Public Accountant.
My original dream was to become a general manager of a Major League Baseball team, but my baseball performance peaked out in the fifth grade. I discovered investing when I was 18 and haven't looked back since.
What is the idea behind and the goal of your website

SimplySafeDividends

?
We help dividend investors generate safer income and reduce risk. Our service is a one-stop shop for responsible income investing. From Dividend Safety Scores to a portfolio income tracker, customizable stock screener, research library, and monthly newsletter, we cover everything an investor needs to build and maintain a high-quality dividend portfolio.
Do you have a long-term financial goal?
No, I don't have a specific long-term financial goal. I am focused on pursuing activities that genuinely help other people and provide me with personal fulfillment.
Running Simply Safe Dividends checks both of those boxes while providing my family with a livable income. There's nothing I would rather be doing, and a day of "work" really doesn't feel like work to me.
If I could retire tomorrow, I wouldn't. As my grandfather liked to say, I would rather wear out than rust out.
What is the main motivation that drives you to achieve this goal for your site?
I voluntarily left my job in the investment industry to start Simply Safe Dividends because I wanted to pursue my passions for dividend investing, helping others, and entrepreneurship.
The online investing world is littered with all sorts of gimmicks, noise, and questionable characters. I wanted to provide a no-nonsense source of high-quality information based on my industry experience.
We help people cut through all the noise to make investment decisions that are rational and in their best long-term interest.
Is Simply Safe Dividends for everyone or just people at the second stage of life (people approaching or in retirement)?
We have users of all ages, but many of our members are near or in retirement. Their goals are usually more focused on preserving their capital and generating safe income rather than increasing their wealth. Regardless, our site was built for investors who seek to generate safe, growing dividend income and healthy long-term total returns.
What is your point of view in the debate on index funds versus actively managed funds?
I believe most younger investors are generally best off sticking to low-cost index funds. With decades of time on their side, the goal should be to maximize the long-term value of their retirement portfolio.
Equities have historically proven to be the best asset class to accomplish that goal. Continuously saving and investing in a low-cost fund that tracks the market is a virtually guaranteed way to build meaningful wealth over the years.
And the time and energy saved from not needing to follow the market can instead be used to advance one's education and career path, increasing their earning power and ability to invest more money in the market today.
With that said, I do believe there are a number of benefits for younger investors who decide to invest at least part of their portfolios in individual stocks.
Learning how different sectors of the economy work, understanding what makes a good business, seeing the power of a rising dividend income stream firsthand, and developing the discipline to hold through the market's ups and downs are invaluable lessons.
Plus, investing in stocks can be a very enjoyable lifelong hobby as information changes each day.
Folks with more complicated investment goals, such as capital preservation and safe income generation in retirement, have needs that are less able to be met by low-cost funds today.
After all, most index funds are designed for the masses (they need enough capital to cover operating expenses), not for an individual's unique income needs and risk tolerance.
In those cases, building a custom dividend portfolio can make more sense (especially once you factor in the savings from fund management fees and/or financial advisors).
Do you think young people should go for dividend stocks such as KMB or should they skip dividend income and focus on growth?
I would focus on maximizing long-term total returns. Many dividend growth stocks have a solid long-term track record of generating solid returns, but I don't believe a young investor should limit himself to a single type of asset class or investment.
Stick to what you know of course, but opportunities abound (U.S. stocks, international stocks, starting a business, etc.).
What's your view on classic valuation? Has it become too accessible and, in becoming so, less important?
As an individual investor, you aren't going to have any informational advantages. The market is very efficient most of the time.
My preference would be to keep things simple – maintain a well-diversified portfolio, do your best to avoid behavioral traps (i.e. making decisions in response to price volatility rather than long-term fundamentals), and focus on seemingly high quality companies that trade at similar or cheaper multiples than the broader market (despite their stronger business quality and long-term opportunities for growth).
When comparing stock such as AT&T, Kimberly-Clark, and Southern to the S&P 500, they overperform in terms of dividend return but significantly underperforms in terms of total return. What do you think is the strongest argument for still buying such boring stocks when the S&P 500 is such a good alternative?
Performance depends largely on the period of time you measure, but it's true that many higher-yielding dividend stocks have struggled in recent years.
Maintaining a diversified portfolio is most important, and that can be achieved either by buying the S&P 500 index fund or assembling a group of stocks on your own.
I own some shares of AT&T and Kimberly-Clark, but their underperformance hasn't stopped my overall portfolio from generating solid total returns in recent years.
You are still a young man in terms of investor experience. How are you setting yourself up for the next crash?
I never swing for the fences or try to position my portfolio in anticipation of a short-term event. Since 1950, our data shows that the S&P 500 has experienced 25 corrections since reaching an all-time high.
The market recovered back to reach a new all-time high every time, taking an average of 1.7 years to get back to where it was. I expect the U.S. and global economies to continue advancing over my lifetime, and my diversified portfolio will certainly benefit from that unstoppable trend, regardless of what happens over any given year or even decade.
Which books, websites or other resources would you recommend for those who want to strengthen their personal business skills or want to achieve financial independence?
I recommend skimming through all of Warren Buffett's shareholder letters. They are available for free online, but be warned it's a big stack – over 5 inches of paper when I printed them all off years ago!
Some of my favorite investing books are:
The Tao Jones Averages

Fooled By Randomness

Market Sense and Nonsense

The Little Book of Behavioral Investing
Above all else, there is no substitute for real-world experiences. Life tends to get more complicated and costly as time goes on, so the best time to take a chance or try something new is usually today (but it never feels like it).
Is there anything you want to add?
Thanks for the interview!
Head over to
Simply Safe Dividends
and Start Your 14-Day Free Trial Now